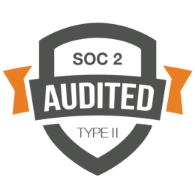 Client Security is Critical
SOC 2 certification is issued by outside auditors. They assess the extent to which a vendor complies with one or more of the five trust principles based on the systems and processes in place.
IDM has earned SOC 2 Certification from outside auditors through the hard work and dedication of our information security team. SOC 2 assess IDM's compliance with the Security and Confidentiality trust principles detailed below.
SOC 2 Trust Principles:
Security
The security principle refers to protection of system resources against unauthorized access. Access controls help prevent potential system abuse, theft or unauthorized removal of data, misuse of software, and improper alteration or disclosure of information.
IT security tools such as network and web application firewalls (WAFs), two factor authentication and intrusion detection are useful in preventing security breaches that can lead to unauthorized access of systems and data.
Confidentiality
Data is considered confidential if its access and disclosure is restricted to a specified set of persons or organizations. Examples may include data intended only for company personnel, as well as business plans, intellectual property, internal price lists and other types of sensitive financial information.
Encryption is an important control for protecting confidentiality during transmission. Network and application firewalls, together with rigorous access controls, can be used to safeguard information being processed or stored on computer systems.